"If you want to find the secrets of the universe, think in terms of energy, frequency and vibration."

― 

❀

✿

❁

✾

✽

❃

❋

❀

✿

❁

✾

❃

✽

  ❋
This is the page where I tell you riveting things about myself, in anticipation that you will continue to read this blog.
FYI

– The picture above is me, yeah, I know I look shy and kind-of reserved but don't let that intimidate you. I am also kind, open-minded and respectful which normally people find very very very annoying, but I'm working on it . . . you know being less genuine because the world right now is overflowing with good-hearted-people, like-me whom must be stopped! 
Without further ado. . . .
Hi, I'm Steph the seeker!
Welcome to my Reiki and Consciousness Development Blog.
If your wondering right-off-the-bat what type of blog this is (if the above sentence wasn't clear enough), let me save you a few seconds of unnecessary scrolling, and tell you right now that this Blog falls under the category of:
Evolutionary Psychology/Metaphysics/Philosophy/Eastern Philosophy/Jungian Psychology/Paranormal Phenomena/Energy/Reiki/Universal Consciousness/Self Consciousness/Spirituality/Self-Realization/
Independent Thinking/Critical Thinking/Freedom of Speech/Independent News/Lifestyle/Health/Wellness & Humor (we all need a dash of shits n' giggles from time to time). 
A mouth full I know, but it's that in a nut-shell. 
JIVING with my VIBE? Well keep on reading . . . .
I always wanted to create and start a blog, unfortunately in the past I've been too chicken-shit to actually commit to it, well, until now. What has changed? Well we're entering the year 2020, and I will be turning 40! Two huge mid-life-crisis milestones which have me motivated to Blog instead of binge-shopping on Amazon. I know that age is just a number and to be honest with you the reality of getting older does not scare me, it's the lack of time (or the illusion of time) to accomplish my dreams that triggers my anxiety!
Then I thought about how much I have changed over the past few years, what I have learned, what I have researched, the countless spiritual experiences that occurred to me and my husband, the pull to write and share these insights with others, not in hopes to convince or convert but to share for the sake of human expression. If what I have to say resonates with you great, if not, no harm done, move alone, plenty more Blogs to feast your eye-balls on.
So with butterflies in my stomach,

I honor myself for facing my fears at the end of 2019, and I am ready to launch FINALLY this Blog on January 1st, 2020!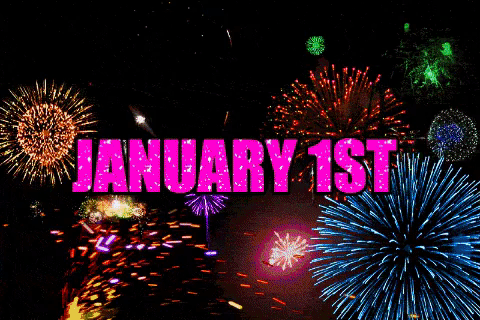 Awakening In the Modern World

is a personal development Blog. It is not based on any specific religion nor does it aim to promote any one spiritual school of thought, my blog will really aim to be objective, neutral, respectful and will encourage discernment. 
Yes, some blog posts will be illustrating my personal experiences and belief systems (which are subjective), some blog posts will be on subjects that will be difficult to reference  evidence or scientific facts; which will solely be based on the viewpoints of esotericism. The point is not to change your mind but to open it enough to witness a new perspective in order for you to come to your own conclusions, make your own internal connections, and to promote independent thinking. It's okay if you don't like all the topics I write about. We can still be friends — except if your rude or intolerant — that's a deal-breaker for me.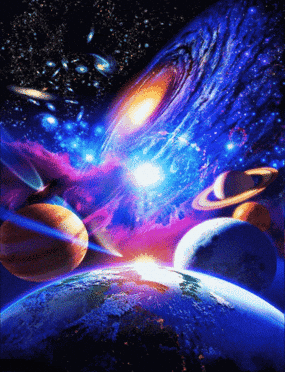 Ready for my mini-bio? 
Stephanie Lise Groulx is a Reiki Master / Teacher, a member of the Canadian Reiki Association: CRA RP 19-045, and Gendai Reiki Network: 1960136. She acts as a channel for Universal Life Force Energy, offering sessions to her clients for their highest potential, healing and well-being. She practices and teaches Gendai Reiki Ho. Trained by Elyssa Matthews CRA-RT 18-078 (Gendai Reiki Ho Shihan) of Core Reiki Self http://www.coreselfreiki.ca. Stephanie attained Shihan Master Level since 2019. She also was trained by Denise Carpenter, B.A., RT-CRA of Reiki Associates (Usui Shiki Ryoho Master/Teacher) https://reikiassociates.com/. Stephanie completed Usui Shiki Ryoho Level I, II, III (Reiki Master/Practitioner Level) and IV (Reiki Master/Teacher Level) since 2018.
Stephanie has a Diploma in Advanced Aesthetics from Gina's College of Advanced Aesthetics since 2003, as well as a Medical Administration Diploma. One of her hobbies is Qigong and has Level 1 & 2 in the Xiantianwujimen Qigong (lineage) taught at the Ottawa Shambhala Center (which she plans to continue her training). 
Stephanie's goal is to teach Gendai Reiki Ho to those who feel drawn to its practice, and to offer Reiki Sessions to the public. When she is not meditating you can find her at the local Sushi Bar or closest bookstore. She lives with her husband and two cats in the beautiful city of Ottawa, Ontario Canada.
Final Thoughts
Now that we are better acquainted, grab yourself a cup-of-green-tea 
🍵, throw that plush blanket (you bought from  Walmart)
over yourself, get really comfy, pet your fur-babies
🐱
(that are probably invading your computer space), adjust those glasses
👓 to ready your eye-holes for a good read, now feel free to peruse my Blog site with the wonderment of a child or the temperament of Ebenezer Scrooge (either way all are welcome here). 
Until Next Time Planet People!
🌏 
💖 
👪